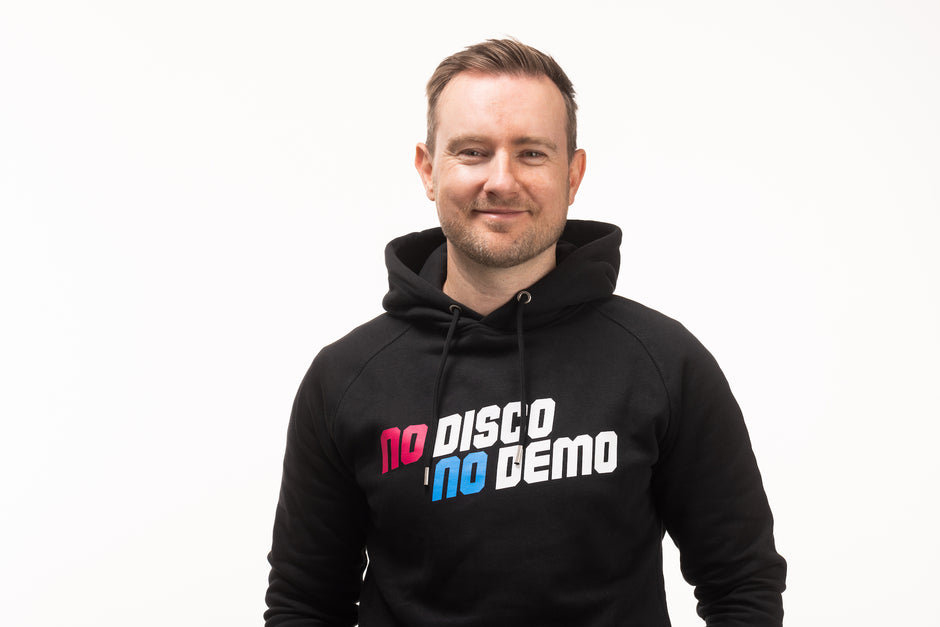 "I'm Tim and I've been working in PreSales for over 10 years and have already gained experience in different companies and countries. I'm currently a PreSales Leader at Miro and rock the Sales Excellence Podcast together with Jan. I'm a big Formula 1 fan, devour tons of books and am a passionate podcast listener myself."
Network now!
"I'm Jan and have been in PreSales for over 10 years. After working for medium-sized businesses and various SaaS companies, I'm currently a PreSales Leader at SAP. Together with Tim, I sit at the mic for the Sales Excellence Podcast.
Audio books, the mountains and a good currywurst are a fixed part of my free time."
Network now!
Our heart theme
What is the most important skill in sales?
We say: Ask good questions!
Sounds simple - but it's not. We have observed this for decades. And that's how the idea for Disco Deck came about. Podcasts, books, trainings. It's all been done before. We wanted something new. Something physical.
So we got to work. And after 10 months, we had reached our goal. There they were: the 60 most important questions for your software sales. Compactly packaged, as a deck of cards for your pocket. A Disco Deck, in other words.
A digital whitepaper with our good practices for qualification and discovery is included as an extra. The Cherry on Top.
Are you an Account Executive, SDR or in PreSales? Great, the Disco Deck is your constant companion in everyday sales. It brings you new inspiration and impulses for your qualification and discovery appointments.
If you have any questions, feel free to connect with us on LinkedIn (use the buttons below our pictures) or write us at
contact@discodeck.shop
To the Disco Deck
We had the pleasure of meeting the wonderful Chris White in one of our podcast episodes.
Afterwards, Chris asked us if we would like to translate his book, "The Six Habits of Highly Effective Sales Engineers", into German.
In this case, saying YES was indeed very easy for us. After a few months of joint work, we managed to create a version adapted to the German market and also to add some content.
The ideal book for PreSales newcomers and all those who want to reflect again. With easy to understand and immediately applicable practical tips.
Easy to read and optimally structured with the Six Ways.
Go to our release video
here
(YouTube).
"The Six Ways to be an Effective Sales Engineer" is available on Amazon as a print or Kindle edition.
Go to Amazon!