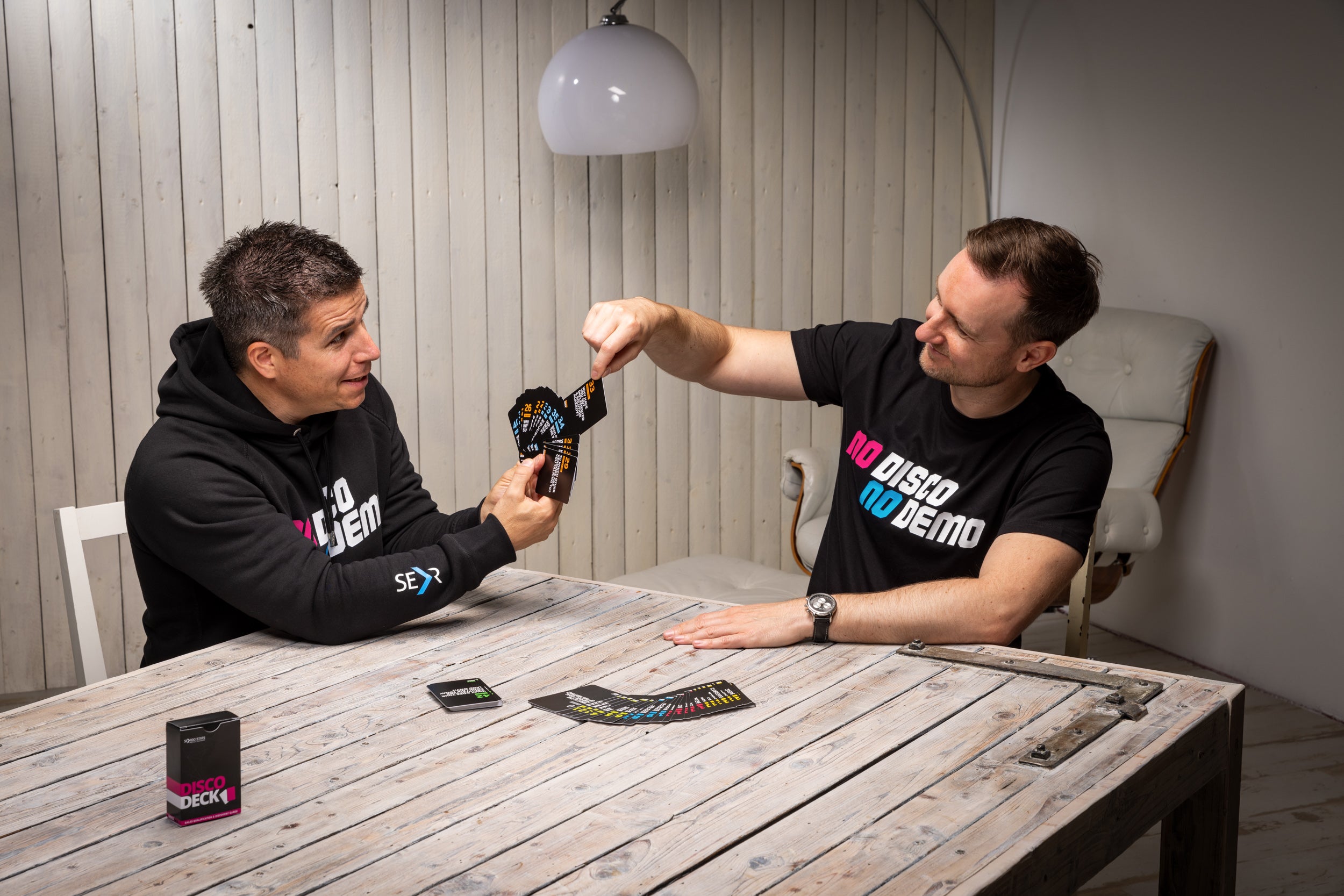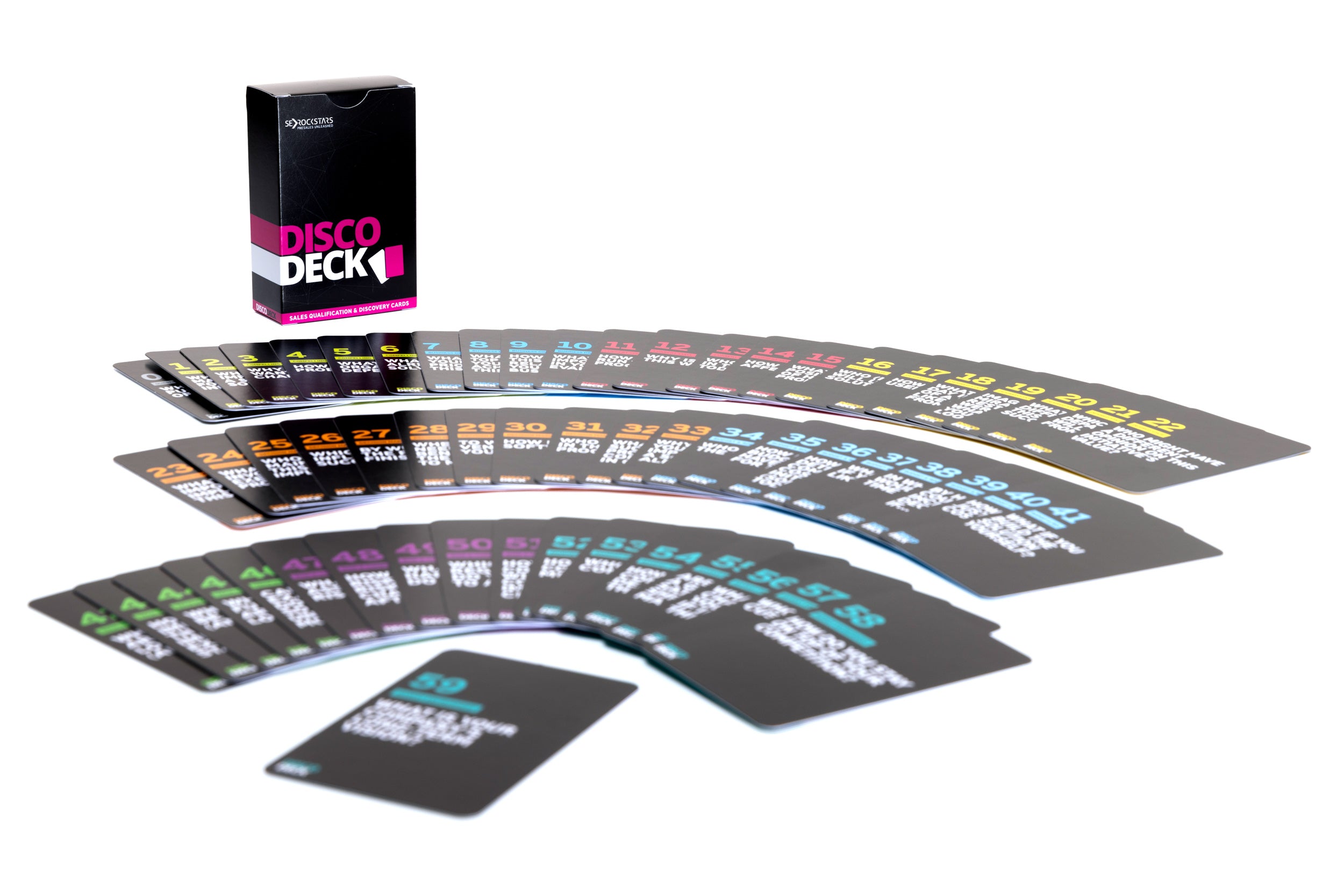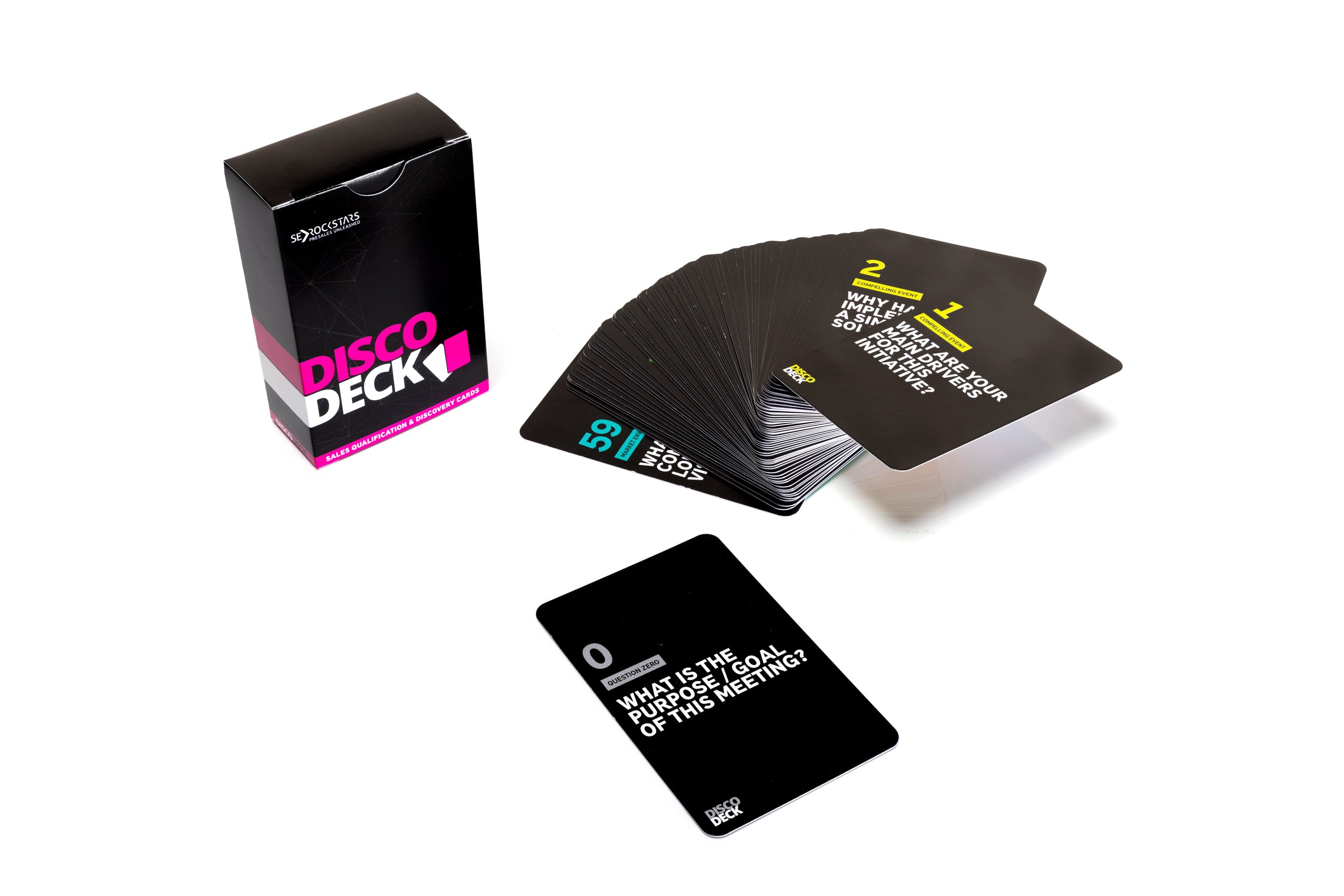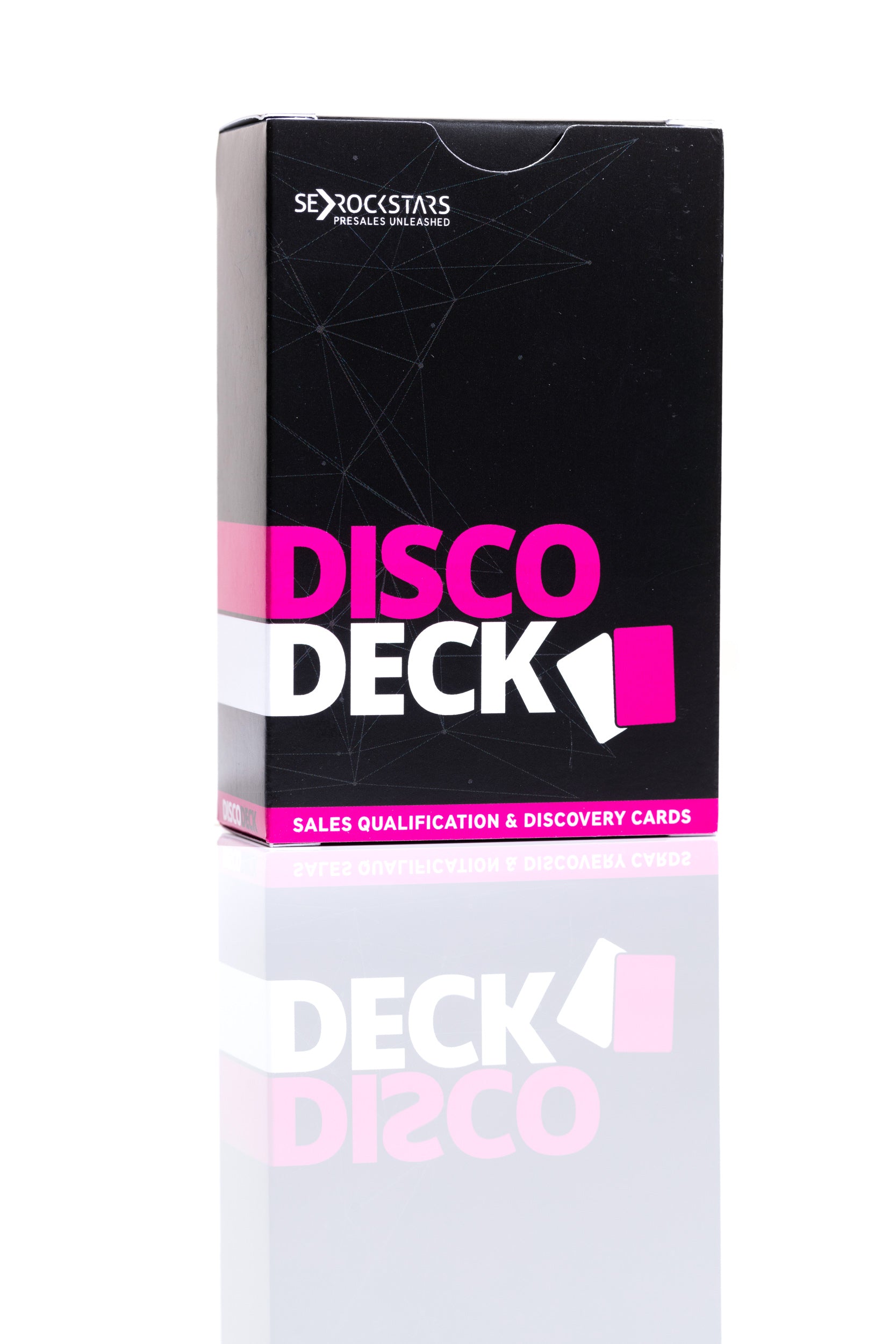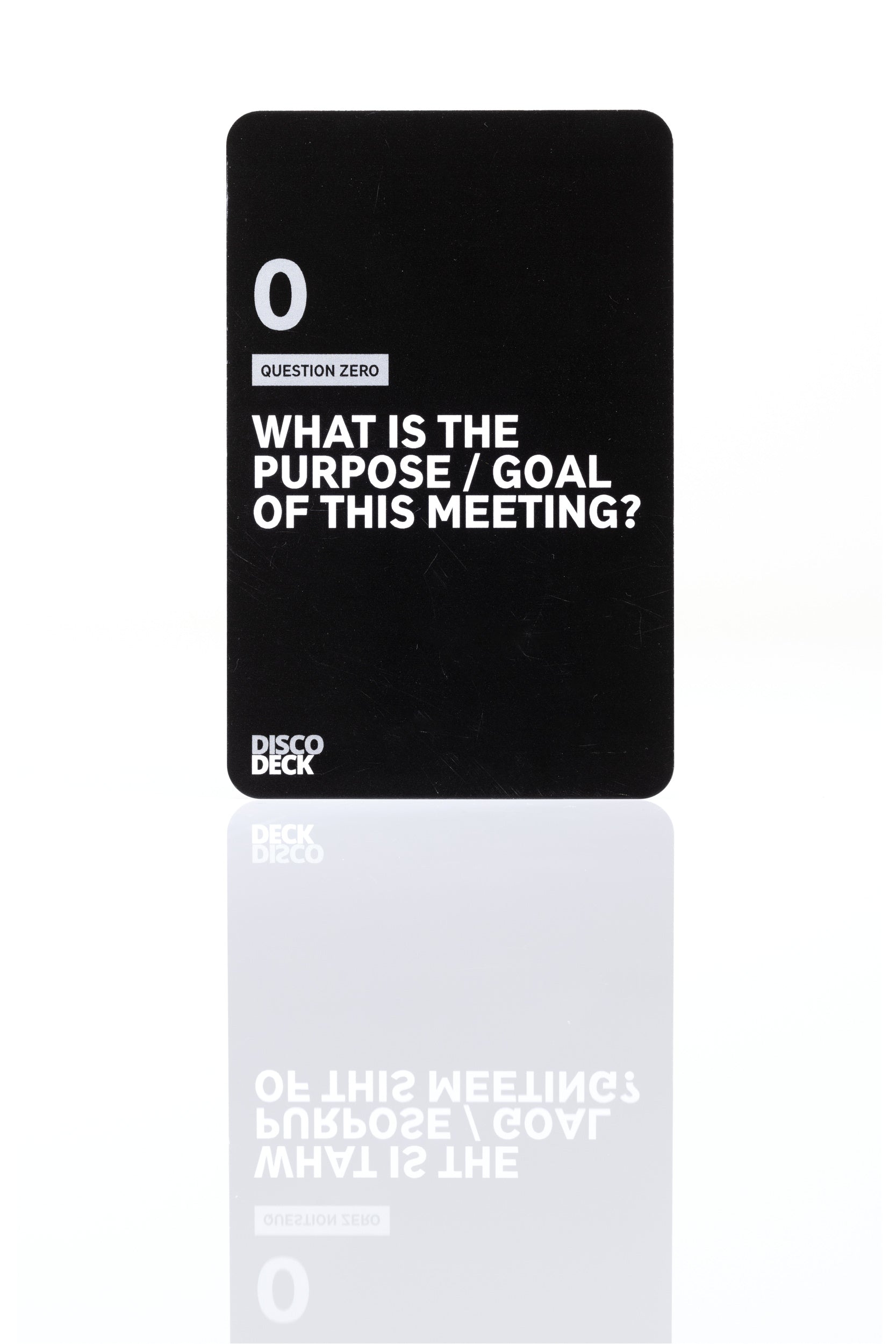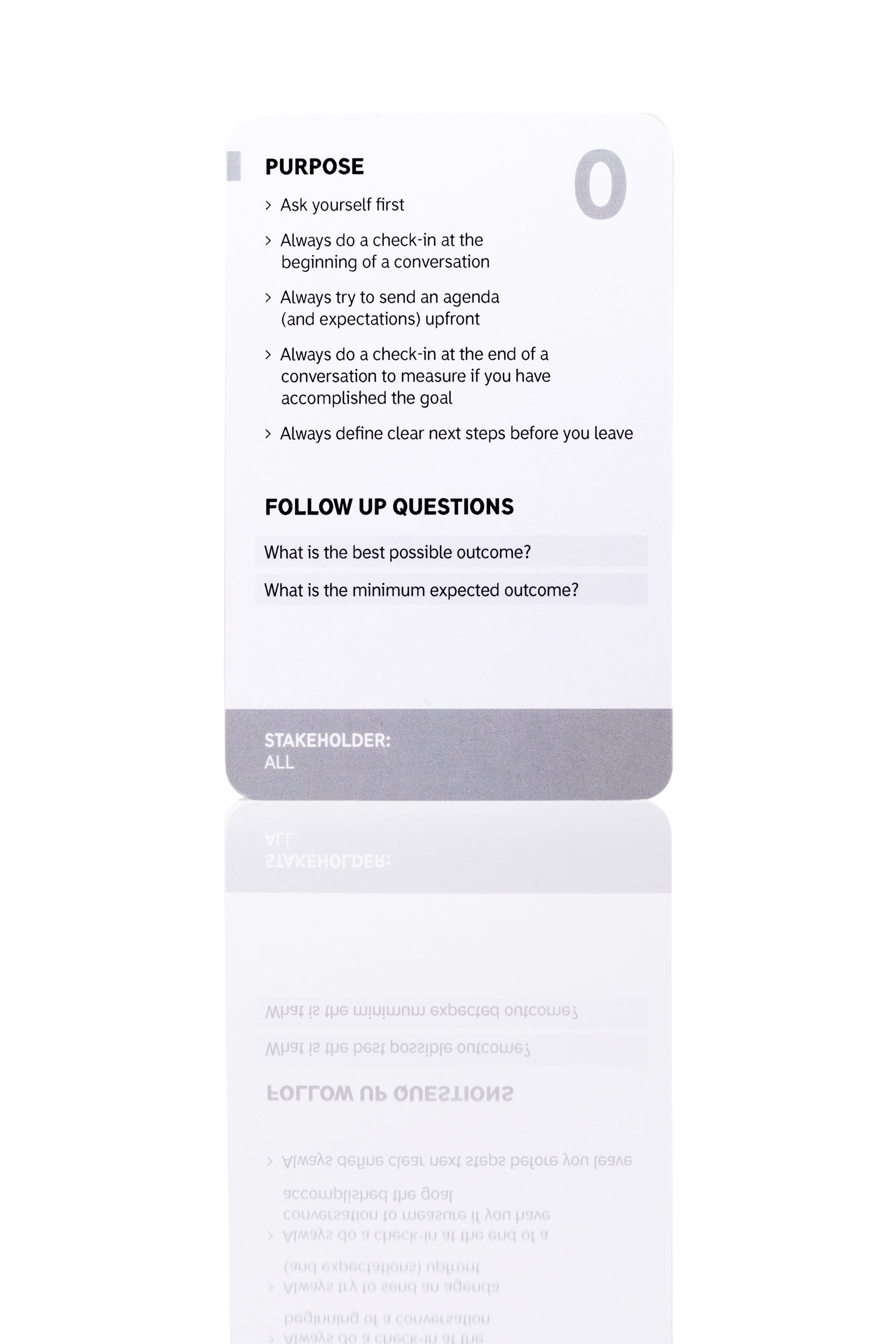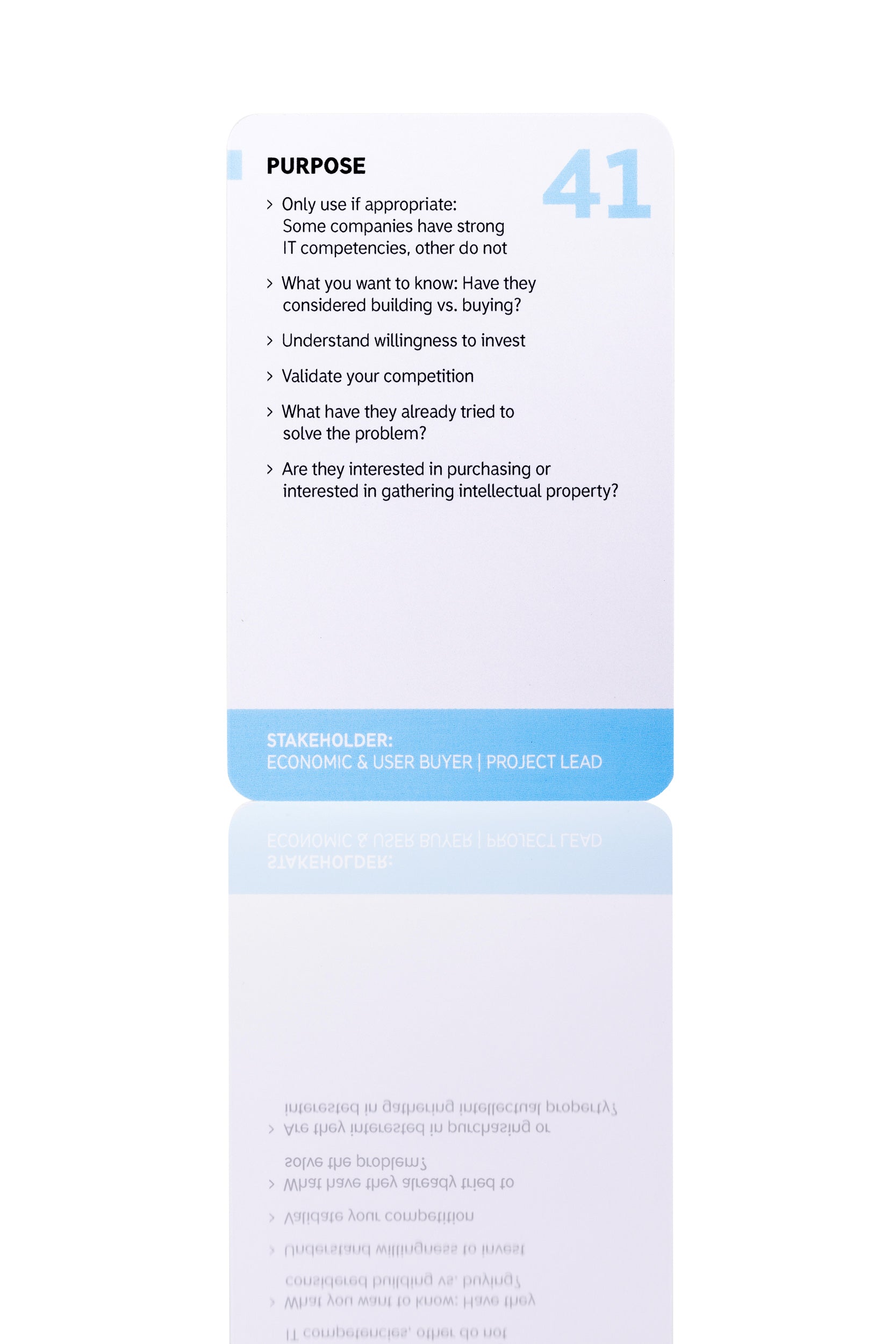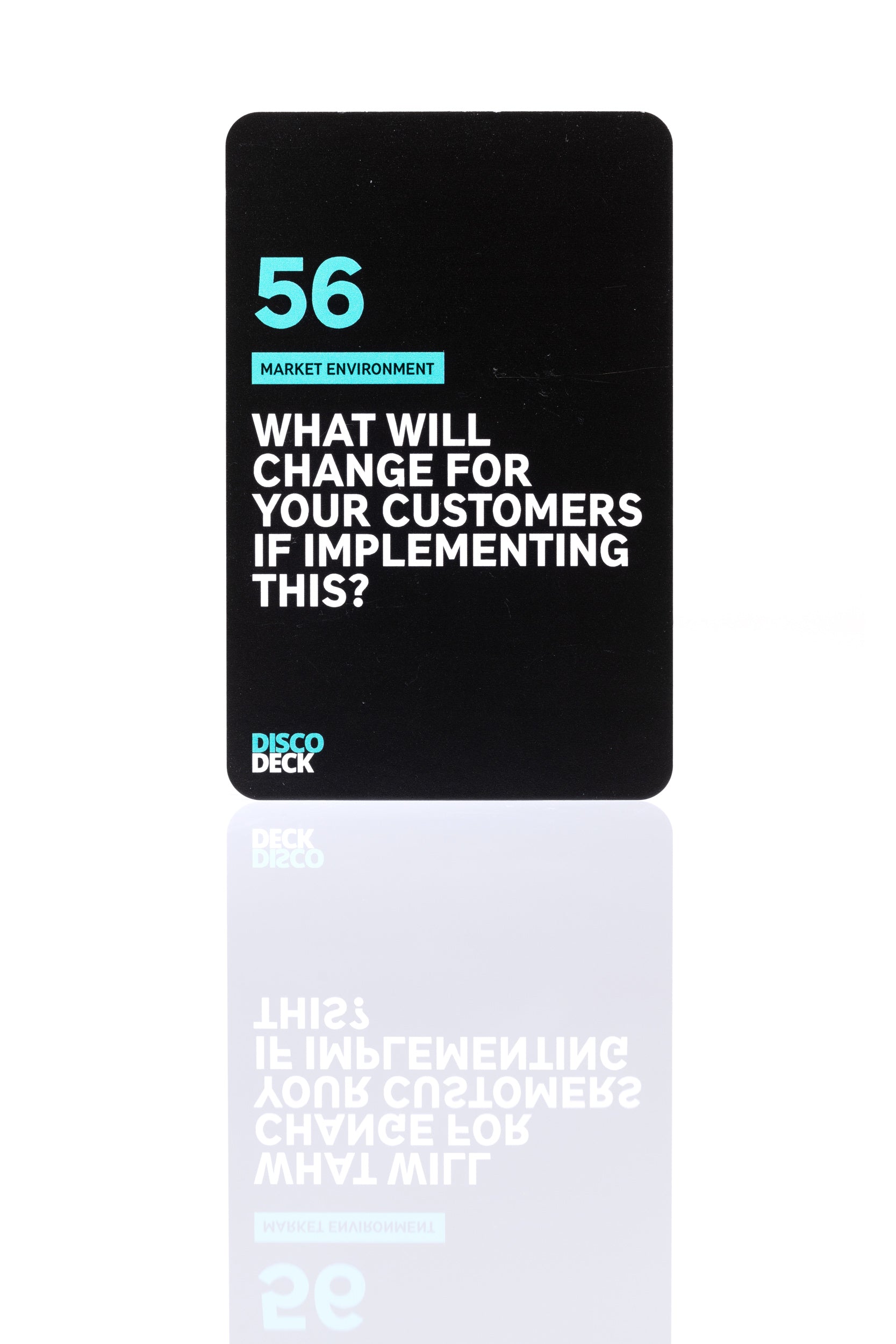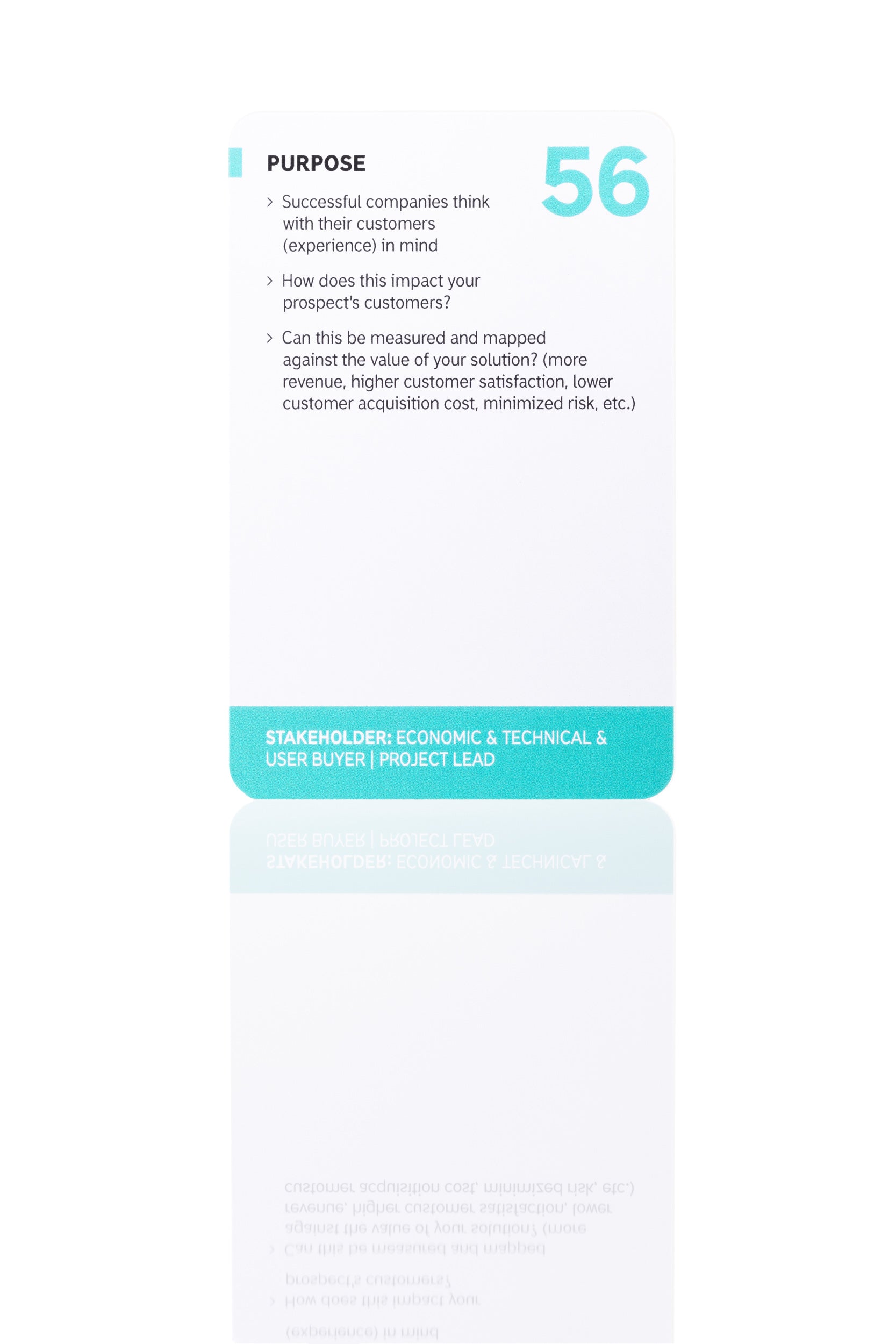 Regular price

€49,95

inkl. MwSt

Regular price

Sale price

€49,95

Unit price

per
Price incl. VAT and shipping costs. Delivery time: 2 - 8 working days (depending on destination country)
Subtotal:
€49,95
inkl. MwSt
Disco Deck for your team?
No problem.
Please send us an e-mail to contact@discodeck.shop with your desired quantity. We will get back to you as soon as possible.
Shipping outside the EU?
Currently, we deliver as a store only within the EU. If you want to send a Disco Deck to another country, the service of https://shipgerman.com might help you.
A deck of cards with the 60 most important questions around Qualification & Discovery!
Includes a digital Good Practices Booklet. For SDR's, Sales & PreSales.

You want:

To ask better questions?
To get more relevant information?
To optimally tailor your offer to your customer?
And thus increase your WinRate?
Your Disco Deck offers you a wide range of possibilities in everyday business:
// REFLECT
Use the deck to reflect on your own qualification and discovery skills. Are you really asking the most impactful questions today? Let the questions inspire you to take it to the next level. But of course they are not set in stone. Feel free to adapt and tune them to your own conversations.
// PRACTICE
Use the cards to train and practice together with your colleagues and peers. Pick any question and discuss purpose and addressable stakeholders together. Constant training / practice will massively improve your qualification and discovery skills as you will become more confident and fluent during the engagement with your prospects.
// PREPARE
You have a meeting coming up. You know you have to understand more about the prospect. You want to be prepared and have the most impactful questions at hand. Well, here you go. Go through the deck, either by yourself or together with colleagues. Find the most relevant for your situation and jump on the call with purpose.
// PLAY
Use your Disco Deck with your clients and prospects - especially during on-site appointments. The playful element creates a relaxed atmosphere and a lot of fun while working on the content. Select the cards you need for a successful Discovery Workshop.
// COACH

Use the Disco Deck as a leader to actively coach your employees on qualification and discovery. Use the questions for joint reflection and inspiration as well as for joint preparation for upcoming meetings and calls.
// BEYOND QUESTIONS 
Um im Vertrieb erfolgreich zu sein, ist es wichtig, dass du für deine Qualification & Discovery Calls aussagekräftige Fragen parat hast. Das Disco Deck wird dir genau dabei helfen. 
Aber wir haben noch mehr für dich auf Lager als nur Fragen. Wir haben das "Disco Deck - Good Practice Booklet" zusammengestellt. Warum nur "good", fragst du? Wir glauben, dass die Welt weder schwarz noch weiß ist. Es gibt nicht die ultimative Wahrheit. Aber diese Good Practices haben sich für uns bewährt. 
Im Booklet findest du Techniken und Leitprinzipien rund um Qualification & Discovery. Nutze diese, um dich auf deine Kundengespräche vorzubereiten, aber auch, um deine Fähigkeiten zu reflektieren und zu verfeinern.
Dein Disco Deck enthält einen QR-Code zum Good Practice Booklet - ein digitales Asset, das du herunterladen kannst. 
60 Karten zu Qualification & Discovery:
Das Disco Deck enthält 60 Karten mit Fragen. Jede Frage ist eindeutig kategorisiert. Die Kategorien sind farblich kodiert.
Vorderseite der Karte: Hier findest du die Frage und Kategorie.
Rückseite der Karte: Purpose der Frage, mögliche Folgefragen, Stakeholder, denen du die Frage stellen solltest.
Abmessungen / Dimensionen: 
Länge: 67 mm 

Breite: 102 mm

Tiefe: 32 mm

Gewicht: 182 Gramm
Dein Disco Deck enthält: 
60 Karten mit Qualification & Discovery Fragen

1 Karte zur Verwendung des Decks

2 Karten mit der Beschreibung der Kategorien

1 Karte mit dem QR-Code für das "Good Practice Booklet"

1 Karte "About Us"

Sprache Karten und Booklet: Englisch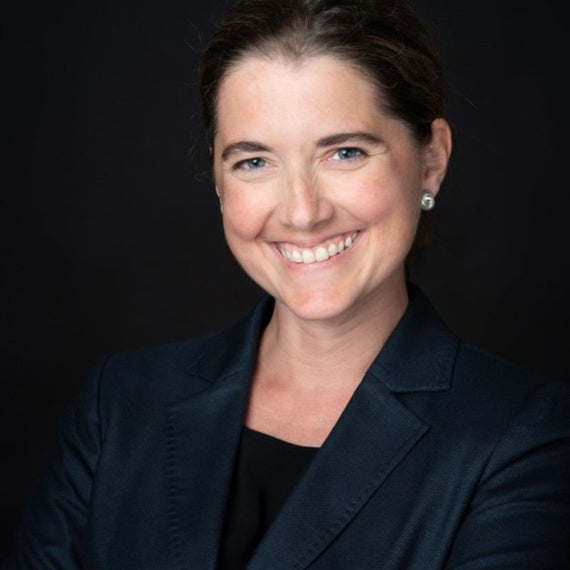 NICOLE BURHENNE
(Tech Executive)
"The Disco Deck is universally applicable - as an enablement tool for new employees, as a memory aid for experienced ones, as a basis for discussion for account teams, as a surprising element in the customer meeting, and importantly: as an offline tool that blocks out the "digital noise" and guarantees full focus on discovery."
BENJAMIN STRATHMANN
Head of Revenue Enablement (LeanIX)
"Which questions should I ask?". Sellers are often concerned about which questions to ask in the discovery process as crucial part in the buyer-journey. Across 9 categories, the DISCO DECK covers initial and follow up questions which enrich the sellers' conversational toolbox to foster really good discovery conversations which customers enjoy and benefit from."
MAX SCHMITT
Solutions Consultant (parcelLab)
"The Disco Deck has helped me incredibly in making better discovery throughout the sales process. After using my deck as a 'mini game' in a discovery workshop with the team, everyone was excited and bought their own deck for everyday use."
MARC PACZIAN
CCO (TWAICE)
"For me, discovery is the most important customer meeting and defines all follow-ups. At TWAICE we use the Disco Deck for the whole Sales organization as a structured approach to prepare for them and also as an inspiration for the questions nobody thought about. The Disco Deck has definitely become a standard tool for our customer interactions."
KATHARINA BAUM
Senior Solution Engineer (Salesforce)
The Disco Deck has significantly improved my discovery quality! Especially with new account teams, I like to use it to prepare Disco Calls together with my AE. I definitely can't imagine my presales day without it."
TYRONE SMITH
Account Executive (Seismic)
"Tim and Jan really understand what makes a good Discovery! The Disco Deck brings that knowledge together and helps me take my own Discovery to the next level in a fun way. I use it every day in my sales meetings"